A very special part of my (Dorothy K. Daigle) work is to share the teachings of Cherokee elder and wisdom-keeper John Red Hat Duke. Elder Red Hat's beliefs centered on Torah, the Cherokee White Path, and the way of the Keetoowah. He often repeated the words of Jesus, and he honored the way of the Hopi Native Americans.
Elder Red Hat was held in high regard as a Grandfather, i.e. spiritual leader among the Cherokee, and he was honored to be called to lead their ceremonies for Native American elder gatherings. His close friendships with Hopi chiefs, John Lansa and Chief Mike of Oraibi, made it possible for him to share with us some of the secrets they have kept hidden for centuries. It is time for some of the secrets to be revealed.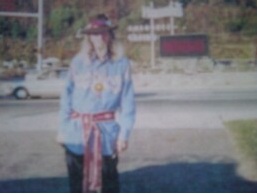 My prayer for my very special friend, John Red Hat, was that I could care for him until the very end. He was extremely ill. At the end, his six foot frame only carried 109 pounds. His family had suggested that I put him in a nursing home, but I had never even considered that as an option. Creator had brought us together to do His work, and He answered my prayer. I cared for Red Hat until two days before he died, at which time he went into the hospital by ambulance. Caring for him was a wonderful blessing.
Some of our most precious times early in our work was visiting Native Americans and attending some of their ceremonies. When we were invited into the home of Hopi Chief Mike in Oraibi, we entered with reverence and awe. It was not taken lightly. The meetings in his home were sacred with Creator in our midst.
Elder Red Hat, Dr. Robertson, and I were accepted by Chief Mike as carrying the Pahana anointing, yet, he told us that there was one more prophecy to be fulfilled, and that was the return of the piece of tablet the white brother promised to bring back. The appearance of this piece of tablet is in Creator's hands, and I believe it will be returned at His discretion and in His time.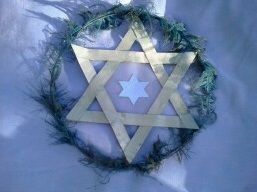 After Elder Red Hat went home to be with our heavenly Father in December of 2003, I received a revelation from Spirit regarding the Hopi. I was told that the union of the House of Judah and the House of Israel, foretold in Ezekiel 37, is the same event as the completion of the Hopi migration back to Jerusalem, their ancient holy place. I believe this event is not far off. It will be accomplished as soon as the people are ready.



by Dorothy K Daigle