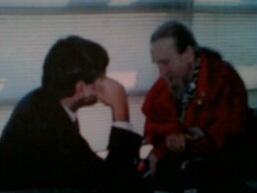 Cherokee ceremonies are held in concert with cycles of Mother Earth. There are seven national festivals identified as part of the cyclical ceremonies. These are the Great New Moon Ceremony, the Propitiation or Cementation Ceremony (Friendship Ceremony), Bouncing Bush Ceremony, First New Moon or Spring Ceremony, Green Corn Ceremony, Ripe Corn Ceremony, and the Chief Dance (UKU Ceremony). During ceremony, positive attitudes are far more important than rituals. Ceremonies offer opportunities for community worship, socialization, and bonding.
Ceremonial musical instruments used for dancing and festivals include drums, gourd rattles, and turtle-shell rattles (leg-shackles.) As part of worship, stomp dancing is held around the sacred fire. The stomp dance is like a shuffle step because the leg-shackles worn by the women are quite heavy.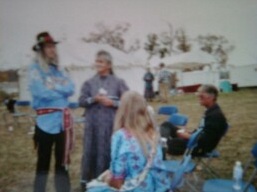 A sacred fire containing seven different types of wood to represent the seven clans is prepared and lit prior to ceremony according to sacred rites. Direction of movement around the sacred fire during Cherokee ceremony is counter-clockwise. A complete, unbroken circle of 'Red Heart' people around the fire produces powerful energy of Creator's presence, carried by the positive attitudes in the hearts of the participants.
Our Cherokee ancestors were very creative in preparing for their national festivals; they tried to make each ceremony unique in some way. Music, drumming, dancing, feasting, stick ball and storytelling were joyous expressions of thanksgiving and occasions for Cherokee bonding at all cyclical ceremonies.


by Dorothy K Daigle